Public CSV URL

You can optionally expose the underlying data behind every chart as a CSV file. This allows you to programmatically pull live data into external applications for machine learning or additional processing.
A big use case for this API is to have live data in a spreadsheet. In Google Docs, you can use the IMPORTDATA formula for this purpose. In any cell, enter the public URL, and the CSV will be imported right into the spreadsheet:
=IMPORTDATA("<public url here>")

The CSV url is secured by a signature that is generated with your account's API key. If for some reason you were to cycle your API key, all external urls will get invalidated.
---
Next Generation SQL Data Analysis
Write SQL, visualize data, and share your results.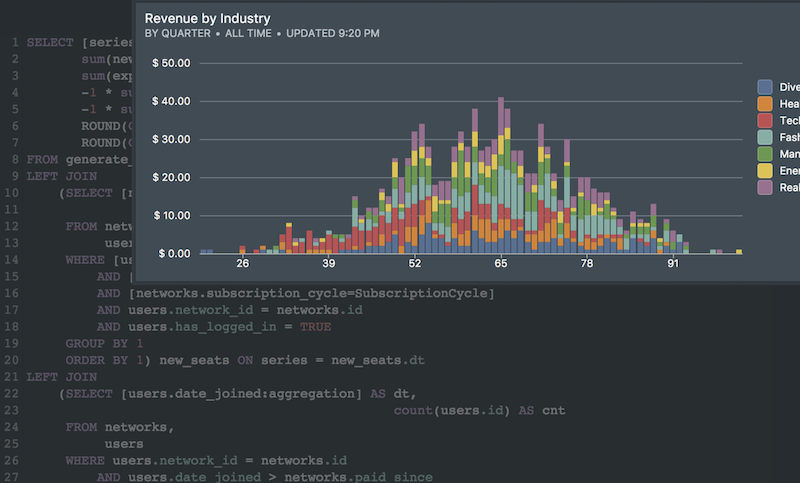 Onboarding forward-thinking teams now:
No spam, ever! Unsubscribe any time. Learn more about the product.