Connecting to Segment Warehouse
Segment supports three different kinds of warehouses:
Amazon Redshift
Postgres: on Heroku or Amazon RDS
BigQuery
Once you've decided on your warehouse, you can refer to one of the other database connection pages to continue connecting.
---
Next Generation SQL Data Analysis
Write SQL, visualize data, and share your results.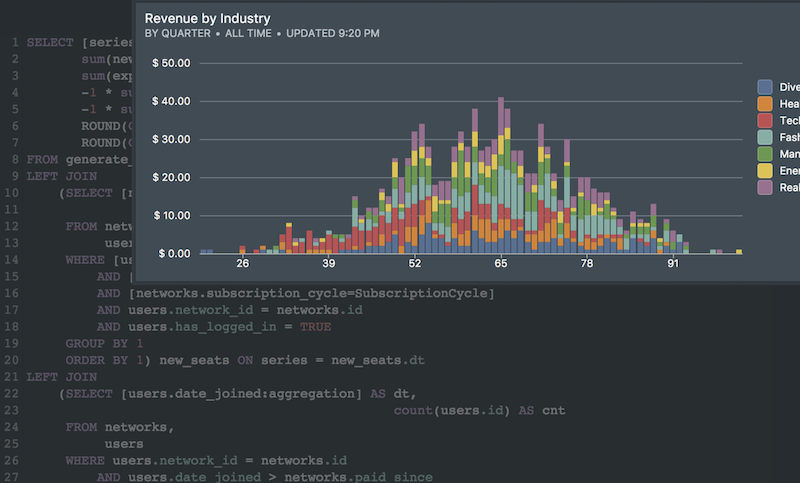 Onboarding forward-thinking teams now:
No spam, ever! Unsubscribe any time. Learn more about the product.